MUSIC PRODUCTION - Miklos is a highly skilled music producer and industry veteran, with a proven track record of creating hit songs that showcase artists in the best possible light. With extensive experience in all aspects of music production, Miklos is a hands-on producer who is involved in every step of the process, from crafting the perfect arrangement to tweaking the final mix for maximum impact. Additionally, he collaborates with other producers and composers who seek his expertise in arranging, programming, and playing instruments. Whether you're a new artist looking to break into the industry or an established artist seeking to enhance your sound, Miklos can take your music to the next level.
Styles: pop, r&b, edm, dance, country, new age, adult contemporary
Credits: Jennifer Lopez, Anastacia, Pixie Lott, Alyx Ander, Shane 54, Yanni

"I saw early on what a singular talent Miklos is. What I didn't yet understand was the breadth of that talent. He's a master of all aspects of the recording process; from musical arrangement to mix and master. Any time I work with Miklos, I breathe a whole lot easier. He's also not too bad a fella to boot."
– Peter Zizzo (Emmy & Grammy winning Music Producer, Songwriter)

I have worked with Miklos for over 20 years in many different capacities. As a producer he is highly knowledgable & skilled with the rare ability to see thru a production from beginning to end with mastery throughout the process. As a musician he is a GIANT, his command of the piano is virtuosic and his guitar playing is diverse & always appropriate. As a songwriter he is smart & savvy. As an engineer he is amazing at recording every type of instrument, he has captured some of the highest quality tracks that I have ever dealt with. As a mixer he is like a top surgeon dialing in the details.
– Darius Lux (Artist, Songwriter, Producer)
MIXING is one of Miklos's passions, and he takes pride in delivering top-notch mixes that exceed his clients' expectations. WIth over two decades of experience perfecting his craft, he always gives back more than the elements that are given to him. Miklos approaches every project like a new puzzle, excited to figure out how to create a mix that will bring out the best in the music. Over the years, Miklos has developed a reputation for creating top 40 style mixes that are wide, punchy, loud, and energetic, with vocals jumping out of the speakers. With his unique approach and dedication to producing high-quality mixes, Miklos can help bring your music to life in a way that truly resonates with your audience.
Styles: pop, r&b, edm, dance, new age, orchestral, film scores
Credits: Ariana Grande, Armin van Buuren, Matoma, Alyx Ander, Shane 54, Sylvia Tosun, Kerli, HBO

Miklos is amazing, he did a great job on mixing and mastering our track "Spotlight" on "Perfect Havoc". Vocal mixing was on point! He mixed the track on time and he worked fast! It was a pleasure to work with him.
– Dallerium (DJ/Producer Duo)

I've known Miklos for very long and always been amazed by his musical skills that make him an engineer who not only understands frequencies and compression settings but the essence behind every song. He's been involved with a bunch of my projects, mixing / mastering records for the biggest dance labels on the planet. I could go on and on praising him to the heavens and above, but it still wouldn't be nearly enough to fully show how good he is.
– Shane 54 (DJ/Producer)
Miklos is amazing!! He's mixed/mastered a number of songs for myself and my clients and has done a great job every time. He's also a wizard at vocal editing. He really elevates the projects he works on, and I will definitely work with him again!!!
– David Schoenwetter aka INViDA (Artist, Producer)
STEM MASTERING is one of Miklos's specialties that can elevate an unpolished mix to a Top 40 hit. This unique approach to mastering involves splitting the mix into various groups, or stems, allowing for targeted fixes of any technical issues while preserving the original artistic vision. Miklos's skill and experience in stem mastering have earned him recognition as a certified provider for Apple's 'Mastered for iTunes' releases. With Miklos's stem mastering services, you can expect a professional, polished final product that sounds great on any platform.
Styles: pop, edm, hip-hop, r&b
Credits: Aloe Blacc, Shane 54, inVida, Cubicore, Famba, Lauren Mayhew

Miklos is one of the best in the biz – my go to for stem mastering! Great communication, timely product, trustworthy.
– Tre Wright (Producer/Artist)

After working with Miklos for the first time years ago, I haven't worked with a different mastering engineer since. Not only is Miklos the most professional and timely, he has an amazing ear. Nothing leaves his studio without being perfect, which is why I'd recommend him to anyone who wants a polished sound.
– Ryan McDaniel (Artist)
SONGWRITING Miklos is an experienced and versatile songwriter who works closely with artists, songwriters, and DJs to create captivating songs that leave a lasting impression. Whether he's working with an artist to capture their unique voice and perspective, or collaborating with a songwriter to craft a compelling melody, he adapts his approach to fit the needs of each individual project. His impressive list of co-writers includes industry heavyweights such as Alexander Geringas, Anastacia, Arnie Roman, Billy Mann, Damon Sharpe, Dimitri Ehrlich, John Bettis, Kara DioGuardi, Keith Follesé, Lindy Robbins, Maria Christensen, Peter Zizzo, Steven Sater and Yanni. If you're looking for a songwriter who can help you create the perfect song that truly reflects who you are, look no further than Miklos.
Styles: pop, r&b, edm, dance, country, world, new age, adult contemporary
Credits: Anastacia, Faith Evans, Shane 54, Jessica Andrews, Lydmor, Sylvia Tosun, Yanni

"Miklos is a very gifted composer"
– Yanni (Grammy nominated Composer-Pianist)

"Miklos is and incredibly talented musician, writer & producer. He always takes things to another level when I work with him. What you thought a project could be is one thing, but after he brings his talent and magic dust in whatever role he is doing, it goes to an amazing place that I didn't expect. He's been my go to guy for two decades."
– Ric Wake (4x Grammy and 2x Oscar winning Music Producer)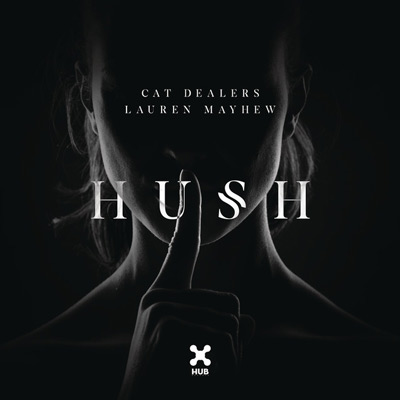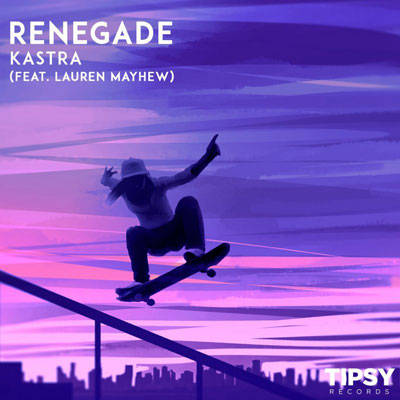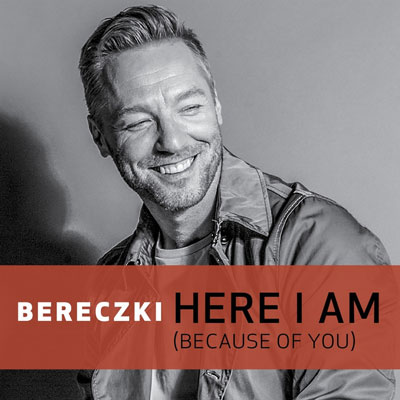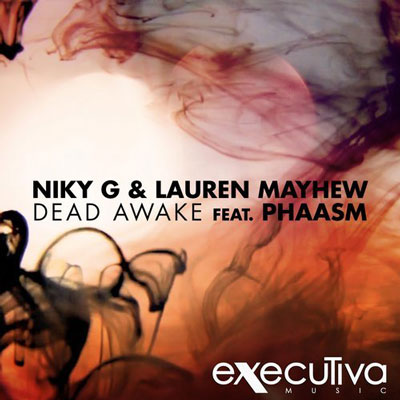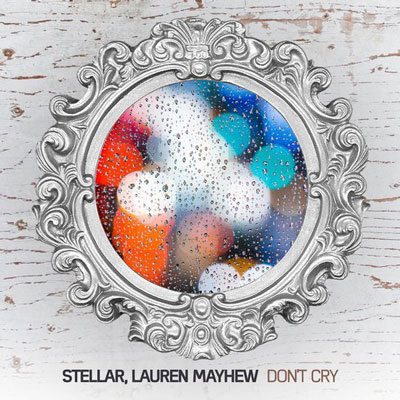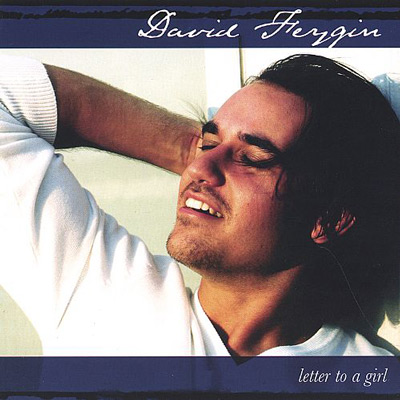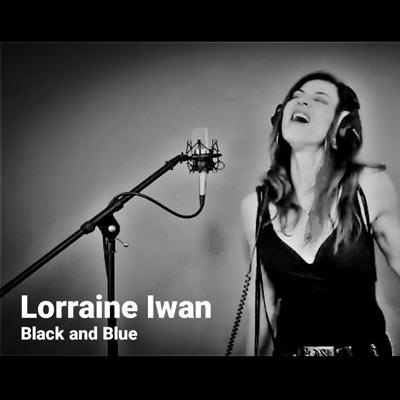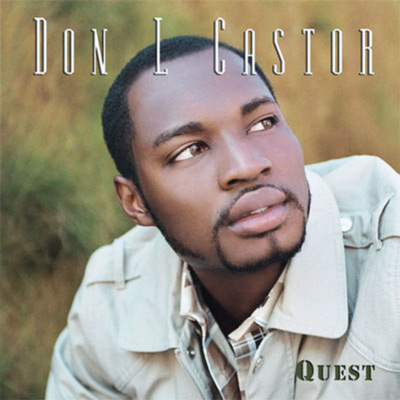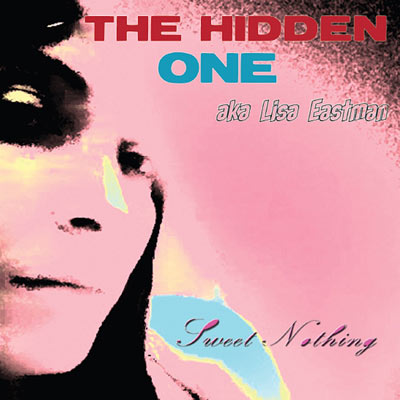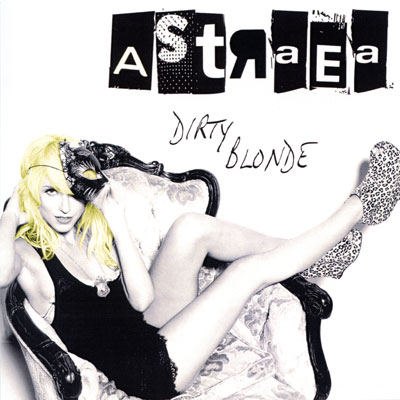 VOCAL PRODUCTION - Miklos is an experienced vocal producer who understands the importance of a great vocal performance in creating a hit record. He is passionate about bringing out the true potential in every artist he works with, putting his heart and soul into every session until the results are world-class. With a unique combination of technical expertise, musical skills, and coaching experience from X-Factor, Miklos is able to take your vocals to the next level. Growing up in a musical family, with a mother who is a well-known singer and voice teacher, Miklos has been honing his skills from an early age. He has also sung lead and background vocals himself, as well as coached contestants on X-Factor, giving him a deep understanding of what it takes to create an emotionally impactful performance. Miklos can produce your vocals in person or through the internet if you have your own recording setup or access to a local studio. Whether you're a professional singer or just starting out, Miklos can guide you through the recording process and help you deliver your best performance.
Styles: pop, r&b, edm, dance, country, world, new age, adult contemporary
Credits: Janice Dickinson, Kat Graham, Lauren Mayhew, Sylvia Tosun, Pia Toscano

"Miklos has an amazing ear. He doesn't just do as he's told. He thinks outside of the box and creates something better. This is what makes him special. I value his opinion and input. I value his friendship. He always gets the job done but adds some special sauce."
– Lauren Mayhew (Singer, DJ, Actress)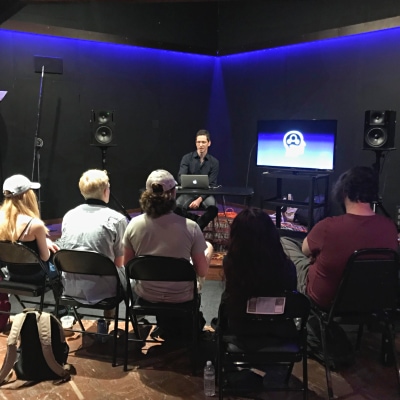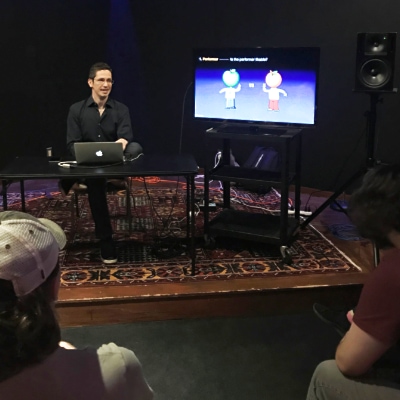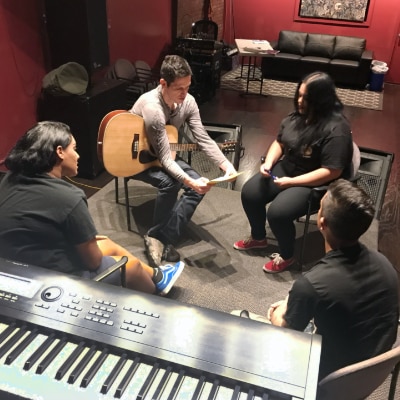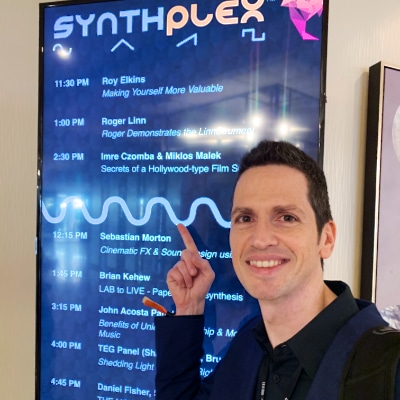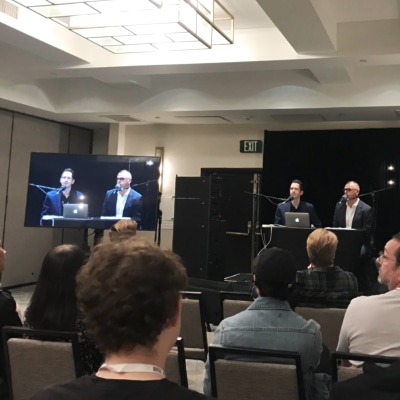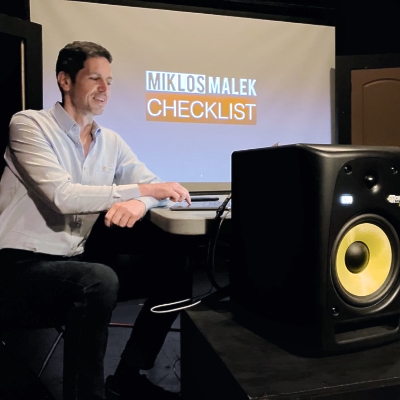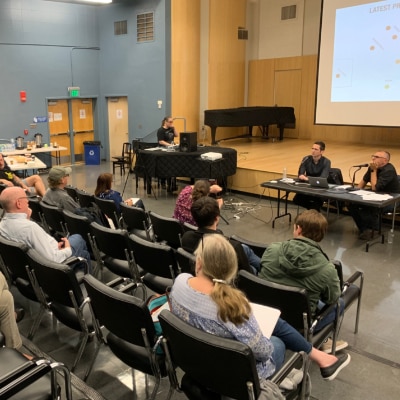 MASTERCLASSES / WORKSHOPS - Miklos is renowned for his passionate and entertaining teaching style and unique ability to explain complex subjects in simple terms.

His masterclasses are engaging and informative, featuring before/after audio examples, Pro Tools sessions, quizzes, and lots of real-world know-how. Participants often stay long after the class is over to ask questions and learn more. Each masterclass is approximately two hours long and focuses on a different aspect of the music-making process, including "Top 40 Checklist," "Mixing & Mastering Myths & Solutions," and "Vocal (and other) Performance Secrets."
BOOK A MASTERCLASS!
His
workshops
and
classes
take a hands-on approach, allowing participants to learn by working with their own music on their own laptops and DAW. This approach ensures that participants can focus on what they actually want to learn, while gaining valuable insight from other people's work in the group. If you are tired of sifting through misinformation online and want to learn from a seasoned professional who can provide the guidance you need to succeed, then Miklos' masterclasses and workshops are perfect for you.
REGISTER NOW! PRODUCTION/MIXING COURSE
Topics: secrets of making hit songs, vocal performance, vocal production, music production, mixing and mastering, songwriting, filmscore mixing & production
Credits: Microsoft, Los Angeles Music Industry Summer Academy, SynthPlex Convention Los Angeles, American Society of Music Arrangers and Composers, SAE Dubai, Berklee Abu Dhabi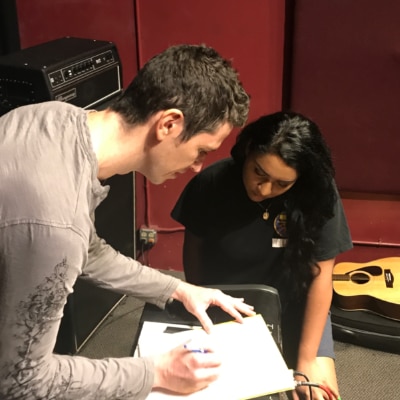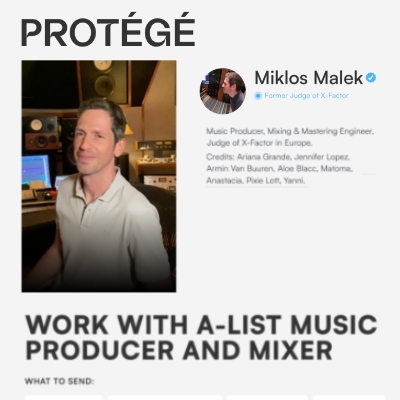 1-ON-1 COACHING / MENTORING - Take advantage of Miklos's 25 plus years of experience in the music industry. His 1-on-1 sessions provide both consultation and training, with the option to choose the format that suits you best.
In the consultation sessions, you can receive feedback on your songs, vocal/instrumental performance, music production, mixes and masters, and advice on artistic direction, project planning, career development, and music education.
In the training sessions, Miklos provides private lessons on music production, mixing & mastering, and songwriting.
The sessions take place on Zoom, where you can talk face-to-face with Miklos, play your songs, and share your screen for instant feedback. If you want to improve your skills and receive personalized feedback and guidance from an experienced professional, book a 1-on-1 session with Miklos now.
Topics: career advice, artistic direction, music production, songwriting, mixing and mastering

Miklos to me has always been an idol to look up to as a music producer, a musician and also as an engineer. Glad to say I can consider him as a mentor of mine. He's always happy to share his experiences and give advice which I always appreciate. His endless list of references speaks for itself and makes him one of the greatest who ever touched the keys/consoles!
– Mat Diamond (Music Producer)

Miklos is definitely my No.1 when it comes to one-on-one mixing classes. First of all they're always fun and he keeps giving extra advice besides mixing as well, that helps me rethink production decisions for example. The remote connection is absolutely genius, way easier to work together quickly and efficiently on a mix. Learning from YouTube is good, yeah, sure, but when you have an industry professional who's helping YOUR song to be its best self, nothing compares to that. No matter where you at in your career, you can save a lot of time with one of these classes.
– Somody (Music Producer, Artist)